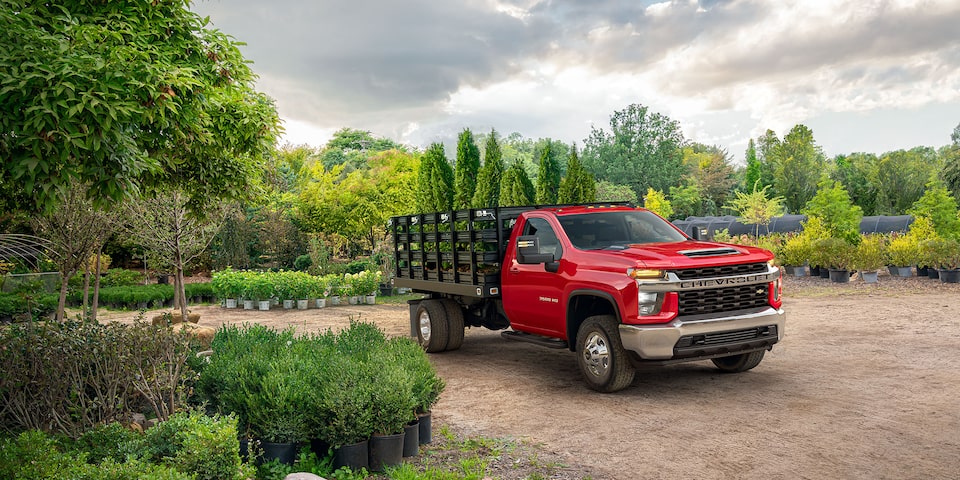 "WHAT MAKES THE MEDIUM-DUTY CHEVY WORK TRUCKS DIFFERENT?
The Silverado 4500, 5500 and 6500 are easy to customize (we call that "upfitting") because of clean, one-piece straight frame rails and seven cab-to-axle options.  
They're easy to drive, with excellent maneuverability and a comfortable factory air suspension.
They're easy to service: Their lightweight clamshell hood allows "walk up" access to the engine.
In fact, they're great for many business owners like you who need a commercial work truck (or if you just want to pull heavier-than-normal loads), such as contractors, landscapers, electricians, and plumbers. We can even upfit them to plow snow, or customize them to be tow trucks.
There's a limited number of Chevy dealers who will carry the new medium-duty Silverados in south Wisconsin, and Napleton is one of them. We expect to have requests from Madison, Milwaukee and beyond."